More: The Evermore Series (Book 1)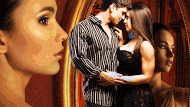 Miserable and dejected in her marriage, Isabel Fields encounters a stranger in a bar promising an opportunity to change her life. Nonetheless, she must make a decision she thought was reserved for other women.  Sexual dominant, Sebastian York, specializes in igniting passion in his lovers, but women always come and go, and he's never had a woman to call his own. Leading Izzy, a natural submissive, on a journey of sexual awakening, their casual arrangement soon grows too confining. Seb satisfies everything Izzy has craved and she instinctively bows to his dominant personality, fulfilling his every desire. Their casual arrangement ignites Isabel's long-buried passion and touches her heart, but Izzy struggles with the emotional turmoil that plagues her soul. Sacrifices will have to be made by both, putting their love to the test. Izzy stands to lose the marriage she dedicated years of her life to, but has a chance to gain a relationship she's always longed for.  All depends on whether Sebastian proves to be the love of Izzy's life, or leaves her wanting more…
Available to buy:
Amazon | Barnes and Noble | Kobo | All Romance 
Nominated for Best BDSM Book of the Year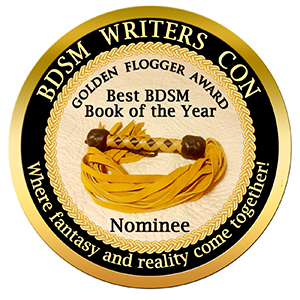 Reviews…
5 stars – Passionate, Erotic & Now I Want More!
What woman hasn't wanted more — in her life, in her marriage, for herself? Rachel De Lune addresses this universal desire head-on taking us through Izzy's passionate, emotional journey as she seeks a better life. Enter Sebastian York whose eyes I may have never seen in reality but I felt with every turn of the page. This erotic romance series is for every woman who wonders: What would it be like if. . . .?
5 Stars – I want More!
Only took me 2 days to read as once I started I couldn't stop! The story of Issy and Seb is told from each of their experiences and what I found so appealing about them was just how flawed they were as individuals. Issy is a real woman and wife unhappy in her marriage and spends her free time enjoying the fantasy of Bdsm online. I can't really go into too much without major spoilers but it did end on a cliff hanger and part of me still wonders if what Issy craves is the reality or just fantasy of the posed pictures she sees online.
Will definitely be buying part 2 as lots of questions I want the answers to.Also regardless of Sebs flaws (which he can carry off as he sounds totally drop dead gorgeous) I adore him. Doms are human too…they aren't perfect and I really think the author was brave to give us these characters. I was definitely questioning some character morals (within the book) and a novel that has me thinking and questioning the characters motives and reasoning gets a 5 star review from me.