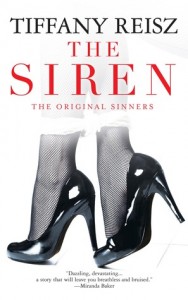 I'm sat by the fire, snatching some time to write. After having a lovely, busy Christmas, I'm relishing some quiet time to spend to myself, or rather my writer self!  Time always seems against me, and not just me but the other writers I talk to. Day to day lives seem filled with busyness and there is always something I should be doing.
The time I have to write I hold dear. It's my time to escape and bring my characters to life. It's my time. But I often find myself struggling to find it. Half an hour here, a couple of hours on a Saturday night (I know, but i'd rather be writing!) When I look back, no wonder it took over two years to write my first manuscript.
I know I'm not alone in my plight to find time to write. There are scores of authors and indie authors juggling jobs and families and writing careers. A fellow British author, Emma Hart writes full time, but is a mother as well and am constantly astounded at how quickly she can write and turn her books around.
However, there is one thing that no matter how busy I am, how tired I am, I will always be drawn to. Reading! My joy from reading hasn't always been there. Up until five years ago I rarely read. But now I can often read for hours with the only conversation being 'I'm just getting to the end of this chapter' or 'I just need to finish this bit'.
There are some books and authors that are etched in my memory and I will always consider an influence on me and my writing.
Tiffany Reisz – The Siren is firmly at the top. I read this when I was early in the scribbling of my book and I fell in love with Nora. If you haven't read it, do it NOW.
Along my journey, I've been introduced to some new authors and more recently several which I'm thrilled and lucky to also call me crit partners. They have opened my eyes to a world of writing process which I'm now trying to get to grips with. But I have also be privileged to read their work.
I'd love to have all the time in the world to both read and write. But who does? I'm always weighing up if I should write (yes, I should be!!) or to read. When I do read, I read obsessively and I can't help being drawn to my kindle and the next story from a favourite author, a section to read from a crit partner or just a book I've seen and taken a fancy to. So, although I'm immensely pleased to be writing my series, please forgive me for disappearing from time to time into my reading world!
I will however try and remember something that Patricia A Knight recently told me:
Remember, sometime down the road you are going to be someone's favourite author. Write for them.
Thank you PAK!
Her Verdantian series was my latest indulgence, four wonderful stories back to back!