If you have read my previous posts (Thank the Holidays for Holiday Ties) you'll know that I love this author so I'm happy to shout about her new release Untouchable. I've read it and think it's a fantastic story which I couldn't put down. Being British, my biggest question was over her heroine's name. London. But, it completely suits her and I forgot all about my initial scepticism by the end of the first chapter!
This post is re-blogged with the permission of Marilyn Lakewood.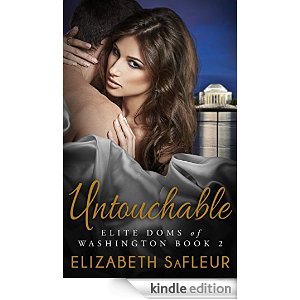 Author Elizabeth SaFleur stopped in to tell us about her latest steamy erotic romance Untouchable, book 2 in the Elite Doms of Washington Series, which is now available for
pre-order at Amazon. Elizabeth writes sensual, heartfelt stories with BDSM elements and her newest book Untouchable has it all! In Washington D.C.'s political arena, no one is who they seem.
Wealthy, corporate attorney Carson Drake fascinates public relations princess, London Chantelle. But their assumptions about love could crush their budding romance—even more than their long buried secrets and a blackmailing co-worker.
Points of interest about Untouchable:
1. Lawyer out-negotiated by PR counselor
2. Wax play, flogging, spanking, caning
3. Heroine blackmailed by co-worker
4. Washington's secret & powerful BDSM watchdog organization, The Tribunal, emerges
5. A hardened heart, melts (more than once)
Available for Sale at:
Amazon: http://www.amazon.com/dp/B00V8CZ3KG
Forthcoming soon at Barnes&Noble, Smashwords, Kobo, and Apple/ibooks.
Elizabeth also answered some questions about her writing…
ML: What do you love about writing?
ES: This is going to sound really pompous, but I love creating a world that didn't exist before. Last year, Untouchable's heroine, London Chantelle, didn't exist. Two years ago, hero Carson Drake didn't exist. It's really fun to tell a story involving people who live only in my imagination. I know all books are generally rehashing similar storylines. But I love the idea of bringing new characters into the world. It's fun.
ML: Do you have any advice about the writing in the romance genre?
ES: The best advice I could give to any writer in any genre is to love your story and your characters. If you don't enjoy the story, and write it the way you'd want to read it, then the book will ultimately suffer. Trust your instincts and write the stories you want to be told.
ML: What helped shape the characters of Untouchable?
Honestly, my 30 years in public relations in the Washington, D.C. area helped shape both London and Carson (and the entire Elite Doms of Washington series).
In PR, your job is take care of everyone around you and make them look good, even if it means you have to fall on your own sword. London has a strong nurturing and self-sacrificing side that makes her perfect for being a PR rep. But, she also is easily taken advantage of, which is where she runs into trouble in Untouchable. Washington comes across as an exceedingly polite place. But, once you turn your back, the town can be vicious.
When painting Carson's character as a lonely, corporate attorney, I tapped into my experiences with the dozens of attorneys I've met and worked with.  Like so many people I've met in the legal field, Carson is bound by the rules yet chafes against them at the same time. Carson also learns that love isn't black and white. Attorneys like black and white. 😉
ML: If it's made into a movie, who would you like to play the lead roles?
ES: I wish I had celebrities as inspiration, like I did with Lovely, the first Elite Doms book. For Untouchable, the following provided inspiration. I think it's the look in their eyes.
I wish I knew who this gentleman is, because he has Carson's look and energy.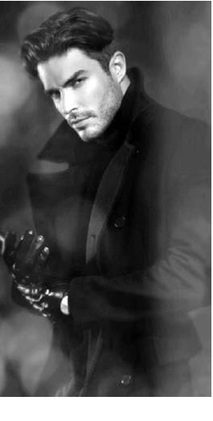 This gentleman also provided much inspiration for Carson over the months. Does anyone know who he is? Let us know in the comments, if you do!

For London, this woman is perfect. Again, I don't know who she is. (Anyone?) She has that sexy, startled look. LOL Plus, her hair is perfect. Carson loves her hair.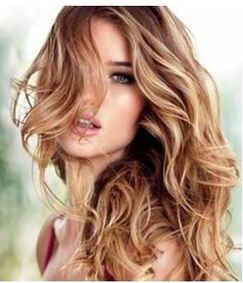 Pinterest provides me a wealth of inspiration. Check out my Pinterest boards, if you haven't already.
(Link: http://www.pinterest.com/elizabethlovest/)
ML: What are you working on next?
Oh, so many projects are in the works! I have a novelette I'm trying to complete for a beach-themed anthology. This story is a little different for me, as it's set in the Virgin Islands. Another short story is due this spring for consideration in the BDSM Writers Con anthology. And, of course, there are five more books to write for the Elite Doms series. The story of Mark Santos (Jonathan's driver and friend) is next. He's an ex-Green Beret with a heart of gold who will lure his late brother's widow, Isabelle, from her grieving. I will let you imagine what that might entail. 😉
Thank you, Elizabeth, for stopping by today. 🙂
To find out more about Elizabeth SaFleur's books…
Author Website: http://www.elizabethsafleur.com/
Publisher Website: http://www.trollriverpub.com/
Author Pinterest: http://www.pinterest.com/elizabethlovest/
Author Twitter: https://twitter.com/ElizaLoveStory
Author Facebook: https://www.facebook.com/ElizabethSaFleur
Author Google+ profile: <span "font-size:12.0pt;font-family:"times="" roman";="" color:windowtext;text-decoration:none;text-underline:none"="">google.com/+ElizabethSaFleur
Author Goodreads:<span "font-size:12.0pt;font-family:"times="" roman";="" color:windowtext"="">https://www.goodreads.com/author/show/8409162.Elizabeth_SaFleur
Author Amazon profile: www.amazon.com/author/elizabethsafleur