I wanted to take a few weeks to reflect on the last month because it's been immense and the main reason? I flew over to Dublin to do my first ever signing as an author at Claddagh Author Event, 2016!!!
First off, I was so nervous that it took a while for everything to sink in. Plus I know that I didn't go and speak to nearly half of the people I wanted. But  I had a blast. I'd only ever been to signings as a reader. I've stalked the authors I loved, collected swag and gone home with a massive smile on my face. This wasn't that much different, although there was a lot more to organise. Swag, sharpies, how many books to take, tickets, luggage allowance, this was my life leading up to leaving. God, the conversations about carrying banners on the plane LOL! But this was all part of the experience and even though my bundle of nerves had me running around getting ready, I loved every minute of it.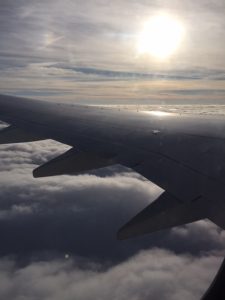 I still count myself as a newbie author, so a signing was a huge step for me. I had a wonderful author friend who gave me the nudge I needed to go and do it. Charlotte E Hart is a wonderful friend and I'm so pleased that this author world has thrown us together – snogs lovely! We had a blast, and my bestie was with me as well so it was a proper girly weekend.
The signing room was amazing, although a little intimidating to start with, but once my banner was up and my table decorated, I could relax a little. The first signature I squiggled was a little shaky, but then I got into flow. Have I mentioned how much I love metallic sharpies?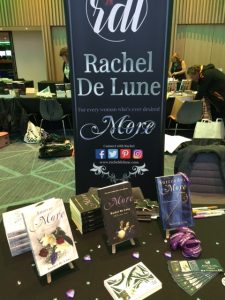 As well as meeting new readers and bloggers, I got to meet a few authors that I've been waiting to say hi to for a while. Amelia J Hunter and Grace Harper. And some authors and bloggers that I've been fortunate to meet in the past. The wonderful C.J. Fallowfield and the lovely girls from Orchard Book Club and Hourglass Events. It's so nice to finally meet people that you've only ever conversed through social media. That's one thing that I'll always be grateful for, the wonderful author/bloggers/readers that I've met along the way. Many of who I now count as friends.
My first signing was a fabulous experience and one that I will always remember fondly. It went so quickly and I want to do it all over again. Lucky for me, I have two future signings to look forward to…
White Rose Author Event, York, 13th May 2017
Hourglass Events, Leeds, 3rd March 2018
I'll need more swag ideas, giveaways and competitions leading up to these, but for now, I'm going to get back to the writing!