I'm back in the UK and it's grey and miserable. Last week (May 12-17th) I was at the Romance Times convention in Dallas. Quite a change of scenery for me!
Now, it's not everyday I decide to travel around the world to attend a book convention. Circumstances allowed for it this year and I had an opportunity I couldn't say no to. And it was fantastic.
What I loved about RT was the workshops and opportunity to sit in and hear from authors, bloggers and experts. It was an educational experience as much as an opportunity to fangirl. I sat in with Mark Coker from Smashwords about future trends and listened to a great author panel on working the tension into writing (while being distracted by Jelly Beans). Then there were more author panels including the likes of J.Kenner, Megan Hart, Christina Lauren and Shayla Black.
My note book is full of tips but more than that, I got to meet and speak to these authors who were all really friendly, fun and approachable.
Then there was the book fair. OMG this was epic! The list of signing authors was huge. This was my chance to meet and talk to authors who I've read and adored for years. Did I have to get there early before they opened the doors, yes. Did I have to wait to speak to authors, no more than 10 minutes for one or two.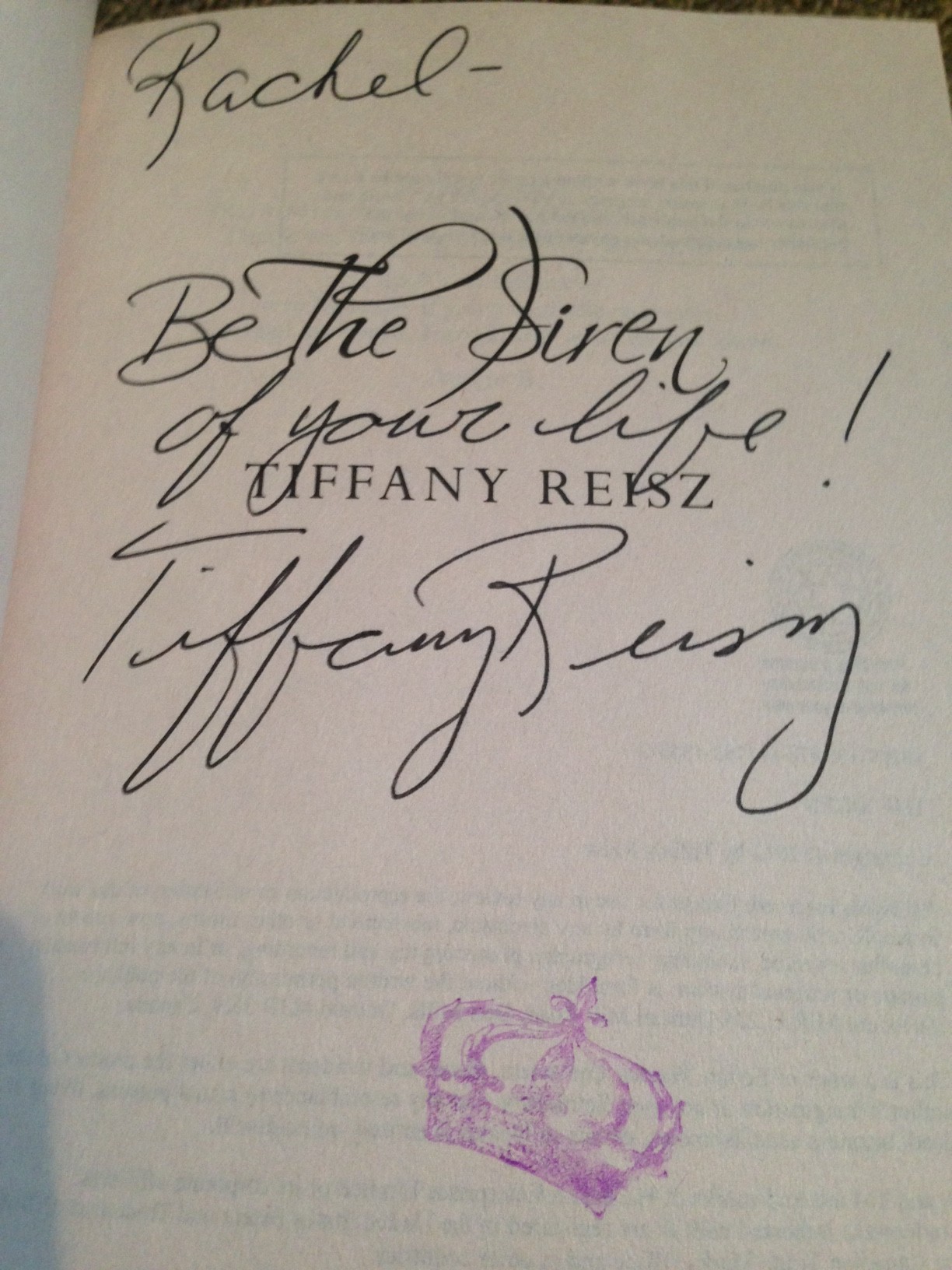 I knew who I wanted to see and knew which aisle to head for. That was my game plan and I saw everyone I wanted to before it got busy. Tiffany Reisz was the top of my list. She is my all time favourite author. I took several books for her to sign (my treasured possession now) and she was happy to chat and have a photo. This made my trip!
But I saw others as well. Cherise Sinclaire, Lexi Blake, J S Scott, Liliana Hart, Shayla Black, J Kenner,  to name a few. I also found some other great authors happy to chat and share and my TBR list is now over flowing!
Seeing all these authors all under one roof was amazing and something I'm not likely to do anytime soon. Would I have preferred all of my favourite authors in a smaller, more intimate setting? Of course. But that's not going to happen. Smaller signings are fabulous and I'm looking forward to going to Leeds next year for Orchard Book Clubs second event.
What I'd love to see is the convention and workshop format where authors answer questions and em part knowledge. This, coupled with the smaller signings would be a winning solution for me as a reader!
If you get the chance, I'd say go to a big event – RT is in Las Vegas next year. It's certainly an experience!
The swag I collected is fantastic and I'll be giving a lot of it away on my blog over the coming months, including some signed books so sign up to my mailing list for your first chance to enter!