This time last year, I attended my first ever book signing in Peterborough. It was fantastic and despite the long car ride home I was buzzing from the experience.
One year later and the wonderful girls at Hourglass Events did it again, this time in Leeds. #LeedsAuthorEvent2016 was an EPIC weekend, and I wasn't even signing. I knew after Peterborough that I wanted to go back and meet the authors I had met, cement the friendships that had blossomed on social media and support my fellow writers and #PYB Wordy Warriors.
People have asked me 'what was Leeds like' and it as easy as it is difficult to try and explain the weekend to those who weren't there. I felt like I found my extended family. These friends I've been talking with on facebook and twitter, supporting book releases and other more general life events are now real people that I've hugged and celebrated with. And in turn, they have been supporting me. To meet and hug them, some for the first time, was such a joyous occasion.
Plus THE BOOKS!! I pre-ordered a fair few of these babies and I did have to make a pit-stop at my room before my arm fell off. And I still went back for more. A special part of the day was getting all of my fellow #PYB Wordy Warriors to sign Framed, the anthology that was put together to raise money for Cancer Research. Only the authors have been able to order the paperback and my signed copy is now a cherished possession of mine.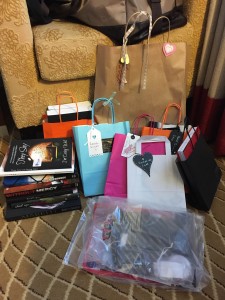 I now have a rather happy book shelf with LOTS of signed books (some of those will be offered as Giveaways soon… keep watching!)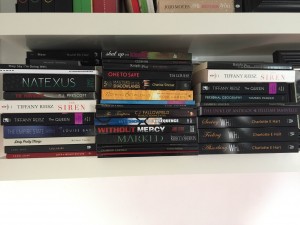 A few special mentions from me…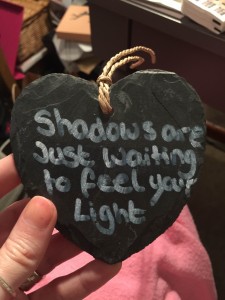 Leanne – I need to hug you some more! Thank you for all of your support and I'm so glad that we've finally met.
Heather – You finally have your man. I'm sure it won't be long before you're demanding the next one!
Charlotte – You're wonderful.
Lisa – Thank you for bringing me into the #PYB world. It was so lovely to meet you. Your gifts were perfect.
Cameron – The mask, the dancing… you certainly know how to party. Here's to the next one.
Wendy and Claire – Where would I be without you two. You're new glittery bags were amazing!
David – You were smiling the entire time. I hope the trip was worth it. Here's hoping for the next one.
Victoria – You are so sweet. But you made me cry. Lets not do that part again, ok??!
Rebecca – I have Benny. Enough said.
Jo and Rachel – Thank you for devoting your hours in making this such an amazing event. I can't wait for the next one.
#LeedsAuthorEvent2016 will be a special memory for me for so many reasons and I can't wait until the next event.
For more pictures of what went on, check out Hourglass Events website.