It's been a crazy month and I can't believe that my little book More – The Evermore Series, book 1 has been out in the big wide world for a month.
It's all been about the blogs for the last few weeks. As a newbie author, having the support of a blog is huge. I was lucky to be Fostered by Reading Keeps me Sane last week. Peggy does an amazing job at reviewing and spotlighting authors. We had a great time and I made some new friends! Go show her some love and find your next read.
Next week, More will be going on tour with the help of the lovely ladies at Bare Naked Words.

I will be stopping off and saying hi at a host of blogs and facebook pages, but I'll be sending some special hugs to the following blogs, who will be reviewing More as part of the tour.
4th November – Ramblings From The Sheets and Sassy Moms Say Read Romance
5th November – Bare Naked Words and Book Word Betties
6th November – 2 Girls Who Love Books, Tasty Wordgasms and The Power of Three Readers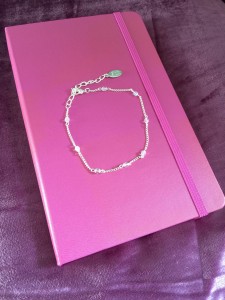 There is a More inspired rafflecopter giveaway where you can be in for a chance to win either a moleskin notebook, a silver anklet or a £10/$10 Amazon gift card.
Make sure you stop in to enter when the competition opens on Monday!